Here's a little more about the artists involved in Geology of Spirit.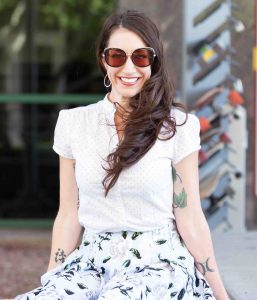 Rosemarie Dombrowski is an editor for Four Chambers Press, the founder of rinky dink press, and the co-founder and host of the Phoenix Poetry Series, now in its tenth year.
Her collections include The Book of Emergencies (Five Oaks Press, 2014), which was the recipient of the 2016 Human Relations Indie Book Award for Poetry (in the Personal Challenge category), and the Philosophy of Unclean Things (Finishing Line Press, 2017).
In addition to receiving four Pushcart nominations, a Best of the Net Anthology nomination, and being named a finalist for the Pangea Poetry Prize and the Winston-Salem Writers Prize, she is the recipient of an Arts Hero Award, the Carrie McCray Memorial Literary Award (SC Writers Association), and a Fellowship from the Lincoln Center for Applied Ethics.
Rosemarie is currently a senior lecturer at Arizona State University's Downtown Phoenix campus where she serves as the faculty editor of the student and community writing journal, Write On, Downtown, and where she teaches courses on the poetics of street art, women's literature, and creative ethnography.
Additionally, she is the inaugural Poet Laureate of Phoenix, Arizona.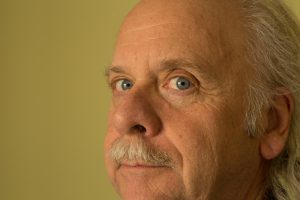 Patrick O'Brien (Pat) is a fine art photographer. While not formally trained in art or photography, he has studied photography in Santa Fe with Seth Resnick, Michael Eastman, and Dan Burkholder and at the Paradise Valley Community College with Jerry Sieve. Still, he has also learned a lot about "taking pictures" by doing it for over 50 years.
Pat is a juried member of the Sonoran Art League and is a member of Art Intersection in Gilbert, the Arizona Photo Alliance, and the Texas Photographic Society. He has exhibited at photography events in Anthem, Cave Creek, Gilbert, and Phoenix Arizona and in Silver City, New Mexico.
About ten years ago, Pat moved from shooting on film to digital imagery when high-quality digital equipment became more affordable, so a computer and printer replaced the wet darkroom. Pat found that this allowed him to concentrate his efforts on creating image prints without many of the technical limitations and complications of film.
Pat has recently started to explore photographic processes using a hybrid mix of creating a traditional negative image from a digital photograph, then creating a print from the negative using nineteenth century techniques.
Pat and his wife Andrea Markowitz and their two canine children live in rural Maricopa County.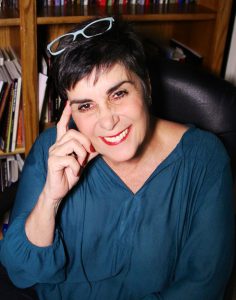 Lois Roma-Deeley's most recent full-length book of poetry is The Short List of Certainties, winner of the Jacopone de Todi Book Prize (Franciscan University Press, 2017).  She is the author of three previous collections of poetry, Rules of Hunger, northSight, and High Notes – a Paterson Poetry Prize finalist.  This book forms the basis of a music drama, "The Ballad of Downtown Jake," for which she has written the book and lyrics.  For her work on "Jake", Roma-Deeley was chosen as a 2015 ariZONI Theatre Award for Excellence nominee, Original Script.
Further, Roma-Deeley's poems have been featured in numerous literary journals and anthologies, nationally and internationally, including Villanelles (Everyman Library pocket Poetry Series, Random House).  The Transnational, Rabbit, North Dakota Quarterly, Spillway, WaterStone Review, Columbia Poetry Review, and many more.
She has served as a creative writing contest judge at the local, state, and national levels.  Roma-Deeley is associate editor of Presence: A Catholic Poetry Journal.  Previously she was poetry editor of PKP Forum (formerly National Forum), a national journal for more than 10 years.  In Collaborations with visual artists on several ekphrasis projects – such as visual artist and curator Beth Shadur's Poetic Dialogue Project – her poems have been exhibited nationally and internationally.
She has taught creative writing to graduate and undergraduate students for many years.  Roma-Deeley was named U.S. Professor of the Year, Community College, by the Carnegie Foundation for the Advancement of Teaching and CASE in 2012-2013 and is a four-time recipient of a Ragdale Foundation Residency Fellowship.
Roma-Deeley has read her work nationally at colleges, universities, museums and galleries, arts organizations, and community centers.  Roma-Deeley holds a Ph.D. from the Union Institute and University as well as an MFA from Arizona State University where she studied under the direction of Rita Dove, Norman Dubie, and Alberto Rios.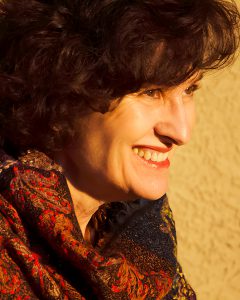 Cyd Peroni is a fine art photographer working full time from her New River, Arizona studio where she experiments with digital, traditional, and alternative photographic processes, papers, and materials such as precious metals, encaustic wax, and found objects. She is the founder of Salon LX, a trio of artists dedicated to photographic exploration and education; an Artlink Articipant (Phoenix, AZ); a member of Art Intersection (Gilbert, AZ); an Eye Lounge alumna where she served as the collective's treasurer; and a founding member of Arizona Photography Alliance.
Her work is held in private collections and has been shown nationally in solo and juried group exhibitions including Medium Festival of Photography (San Diego, CA); A Smith Gallery (Johnson City, TX); Eye Lounge (Phoenix, AZ) Art Intersection (Gilbert, AZ); Los Angeles Center of Photography; Lenscratch Online Gallery; Oglebay Institute's Stifel Fine Arts Center (Wheeling, WV); Schorr Gallery (West Jordan, UT); University of Utah Museum of Natural History (Salt Lake City, UT); and Kimball Arts Center (Park City, UT).
Cyd is the recipient of several awards including a Professional Development Grant from the Arizona Commission on the Arts; First Prize at Schorr Gallery's West Jordan Arts Council Juried Exhibition; and an invitation to be one of 22 artists to show work in the Utah Arts Council Traveling Exhibits Program.
Her images have appeared in publications that include The HAND Magazine (Issue 22 – October 2018 and 32 – April 2021); saltfront magazine, an environmental humanities, literary and art journal (Issue #5 – February 2017); and Southwest Graphics Magazine (cover – 2006).
She has studied traditional photographic processes with Laurel Casjens at the University of Utah (Salt Lake City, UT) and Rodger Newbold at the Salt Lake Contemporary Arts Center; digital photography with Jerry Sieve at Black Mountain Community College (Phoenix, AZ); platinum/palladium with Michael Puff; polymer photogravure with Karen Hymer; hand coloring with Kate Breakey; gum bichromate with Diana Bloomfield; cyanotype and pinhole photography with James Hajicek and Carol Panaro-Smith at Alchemy Studio (Phoenix, AZ and Benabbio, Italy); collage with Andy Burgess; bookbinding with Jace Graf; and portfolio development/photo editing with Christopher Colville at Art Intersection (Gilbert, AZ).
Cyd earned a Bachelor of Arts in Political Science, graduating Magna Cum Laude from the University of Utah (Salt Lake City, UT) and an Associate of Science in Retail Marketing, graduating Cum Laude from the University of Cincinnati, (Cincinnati, OH).
Her images are strongly influenced by the natural world, particularly the unique flora and light of the Southwest. She searches for the often-unnoticed moments and their deeper spiritual and emotional meanings. Having lived in rural areas most of her life, she explores the feelings of loneliness and sadness that are closely linked with the joys and fullness of life.
www.cydperoniphotography.com
Instagram @prodigalcyd